As we enter the last few weeks of the Muslima: Muslim Women's Art & Voices exhibition by the International Museum of Women, I have found myself reflecting on the hundreds of women included in this groundbreaking exhibition.
Each and every one of these women is included because she is noteworthy — a cutting-edge artist or writer, a revolutionary who is upending her community's and the world's limited notions of what a Muslim woman is capable of doing, a pioneer fighting for women's and girls' rights.
As a way of recognizing the many contributions these women are making, I wanted to highlight a handful of these women in a two-part series — this first blog devoted to North American Muslim women, and a second upcoming blog celebrating Muslim women from other parts of the world.
In this snapshot of our exhibition of North American Muslim women, you'll find a diverse group of women who've been able to move beyond the belittling stereotypes about Muslim women and are, instead, using their personal relationship to their faith in a positive way to actually shift the national conversation about Islam. In the process, they are transforming the world in fresh and exhilarating ways.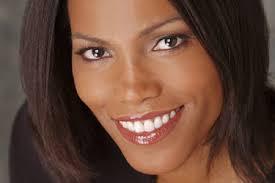 1. The daughter of influential Muslim American leader Malcolm X, Ilyasah Shabazz is an activist, motivational speaker, and author of the critically acclaimed autobiographyGrowing Up X. She produces The WAKE-UP Tour™, her exclusive youth empowerment program to mentor students throughout the country, and she participates in international humanitarian delegations. Her goal is to "empower future generations through understanding the world's diverse cultures and historic civilizations."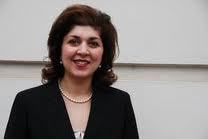 2. Farah Pandith was appointed Special Representative to Muslim Communities in June 2009. Her office is responsible for executing the Secretary of State's vision for engagement with Muslims around the world on a people-to-people and organizational level. She reports directly to the Secretary of State. Pandith says she wants "to see young women who happen to be Muslim … push back against stereotypes, to tell their stories in their real voices, to create alternative narratives in every way possible — because when you flood the marketplace with alternatives, the conversation will begin to change."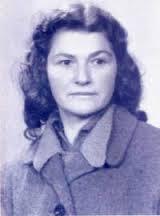 3. Laleh Bakhtiar is the first American woman to translate the Quran into English and the first woman to present a critical translation of the Quran in any language. She says, "The veil is the wrong thing to be stuck on when discussing Muslim women's rights in Islam. In fact, in many cases, the Quran reinforces a Muslim woman's self-esteem. And Muslim women worldwide are using the Quran to reassert their rights — rights that have been taken away from them through patriarchal interpretations and laws."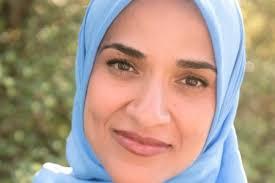 4. Dalia Mogahedhas spent years extensively researching the real lives of Muslims around the world in her former job as Executive Director of the Gallup Center for Muslim Studies, a think tank and consultancy that offers evidence-based advice on Muslim societies around the world. President Barack Obama appointed Mogahed to the President's Advisory Council on Faith-Based and Neighborhood Partnerships. She says, "Muslim Americans helped thwart the majority of foiled al-Qaeda inspired terrorist plots in America. Rather than bearing collective guilt for Al-Qaeda inspired terrorism, the Muslim American community is its most formidable adversary."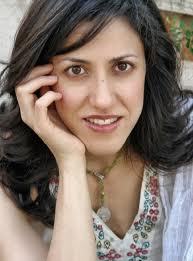 5. Azadeh Moaveni is the author of Lipstick Jihad and co-author with Nobel Peace Prize winner Shirin Ebadi of Iran Awakening. As one of the few American correspondents allowed to work continuously in Iran since 1999, she has reported widely on youth culture, women's rights, and Islamic reform for Time, The New York Times Book Review, theWashington Post, and the Los Angeles Times. She says, "I spent the first half of my career totally engaged with this question, how to get the West to understand us better, how to convey our reality, how to prove that we were not all chained to the stove frying onions … Now… I'm much more interested in having a dialogue with and trying to bring about some change within my own community, within the Iranian diaspora and Iranians inside Iran."

6. In 1982, a group of women decided to start a women-run organization for Muslim women in Canada. These women established the Canadian Council of Muslim Women (CCMW) with the shared belief that Islam advocates the equality, equity and empowerment of women. Executive Director of the CCMW, Alia Hogben's message to "Muslims and non-Muslims is that all of us must take responsibility for the welfare of all, regardless of belief, race, or color. Without that dream we would not be passionate or committed to creating change."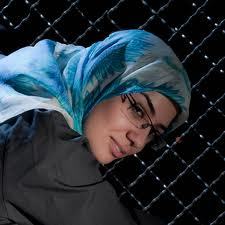 7. Maryam Eskandari is the founder and CEO of MIIM Designs, a studio comprising architects, researchers and designers, all trained in Islamic theological studies and Islamic art and architecture, which merges the theory of research with the execution of art and architecture. Eskandari says, "The architecturally designed spaces and socially negotiated places for and of Muslim women in community mosques in the United States emerge as a particularly understudied problem … Oftentimes these retrofit buildings raise specific questions on the American Muslim identity struggling with the interwoven issues of religion and culture that are brought over from Muslim countries, such as, where do the men stand? How much space is allocated for women, and what about children?"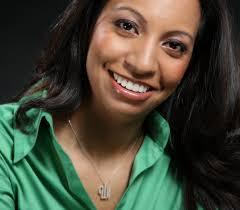 8. Maria Ebrahimji is the co-editor of the anthology I Speak for Myself: American Women on Being Muslim, a collection of essays written by 40 American-born Muslim women under 40. Since then, she co-founded I Speak for Myself, Inc., a book and multimedia enterprise that focuses on publishing self-narrative collections on interfaith and intercultural issues. If that's not enough, for her daytime job, Ebrahimji most recently was the Director and Executive Editorial Producer for Network Booking at CNN Worldwide. One thing she knows for sure, she says, is that "while we cannot speak for others, we can certainly speak for ourselves and share our own stories of faith. The more stories people bear witness to, the deeper their knowledge of the 'unknown.'"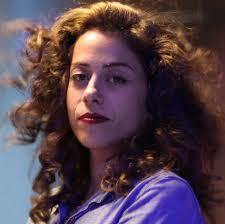 9. A filmmaker specializing in web TV, Hala Alsalman has worked as a photo journalist in the Middle East for Time.com, Reuters, and Current TV. She produced (wrote, directed, shot, and edited) several documentary web series for the CBC and Food Network's zany hit show "Bitchin' Kitchen." On the TV front, she directed episodes for Investigation Discovery channel's "Outrageous Final Wishes" and "The Will." Set in the Montreal city subway, her comedy short, The Green Line, will leave you laughing out loud as Alsalman pits Western garb against the niqab, asking which style of dress is more ethical, and answers this hotly contested debate with an unexpected twist.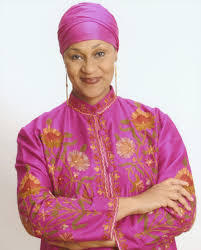 10. Founder and Editor-in-Chief of Azizah Magazine, Tayyibah Taylor has realized her vision to provide a vehicle for the voice of Muslim American women — a vehicle that portrays their perspectives and experiences and shatters commonly held stereotypes. Named as one of the 500 Most Influential Muslims in the World by the Middle Eastern think tank, The Royal Islamic Strategic Studies, Taylor says, "Don't put limitations on yourselves. If you have a dream, an ambition, a goal, an aspiration, keep your intention and vision clear and work towards that goal. Understand … that your work and your worship can blend. If you are working with the intention of accomplishing something that reaches beyond yourself and into the world then the work becomes this wonderful form of worship. We have a very talented group of young Muslim women coming up, and I'm really excited to see what they are going to be as they become the new architects of the Muslim American community."
I couldn't have said it better myself. I, too, am excited about the future generation of American Muslim women and their contributions to the American community.
In the meantime, get to know these 10 North American Muslim trailblazers and the many others presented in the Muslima exhibition. Add your voice by tweeting to us at @IMOWomen to let us know who you would include in this list of American Muslim women to watch or leave a note in the comments below. Keep a look out for the next blog on the 10 Muslim women you should know from around the world!
(The Huffington Post)