Actor Ryan Gosling just became a certified halal heartthrob with the appearance of the "Muslim Ryan Gosling" Tumblr which announced, "Hey girl, I finally became Muslim and am ready to marry you."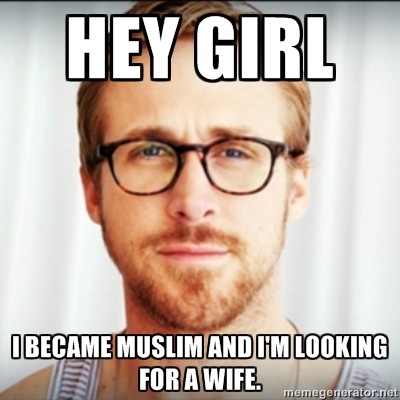 The cheeky blog builds on the popularity of the "Feminist Ryan Gosling" meme, which features a characteristic "Hey Girl" intro along with a statement supporting female equality.
"Muslim Ryan Gosling" takes that idea and gives it a hilarious Islamic twist.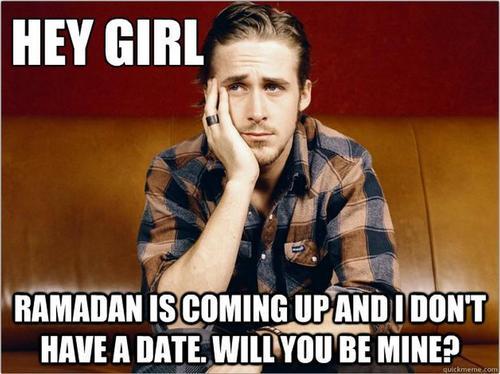 Playing on stereotypes of the Muslim community as well as inside jokes, the Tumblr has sparked a larger conversation about the difficulties of finding a suitable Islamic partner.
Shahed Amanullah, the founder of Islamic media portals HalalFire and AltMuslim, posted the blog on his public Facebook page, commenting, "Keep in mind as you read this very funny blog that we have a continuing crisis among Muslim Americans regarding women not being able to find suitable spouses, and then ask yourself if this helps Muslim men feel like its in their interest to be a part of the solution."
Many weighed in with personal stories of angst related to choosing the right mate.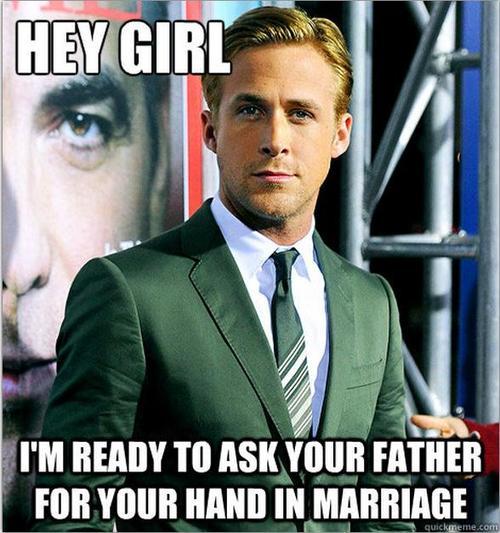 Gosling's halal perfection isn't the only controversial depiction of desirable Muslim men we've seen this year. The editors of Salaam, Love: American Muslim Men on Love, Sex & Intimacy, sparked an uproar with their publication of a promotional calendar called "Hot Muslim Men of 2014."
Creator Ayesha Mattu spoke up about the importance of "shifting the narrative" when it comes to traditional stereotypes and judgments about Muslim men, and that's something that the "Muslim Ryan Gosling" blog appears to be doing too, albeit in a much more tongue-in-cheek way.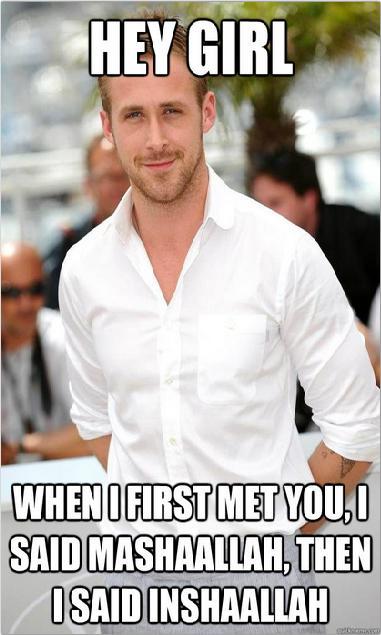 For more, check out MuslimRyanGosling.tumblr.com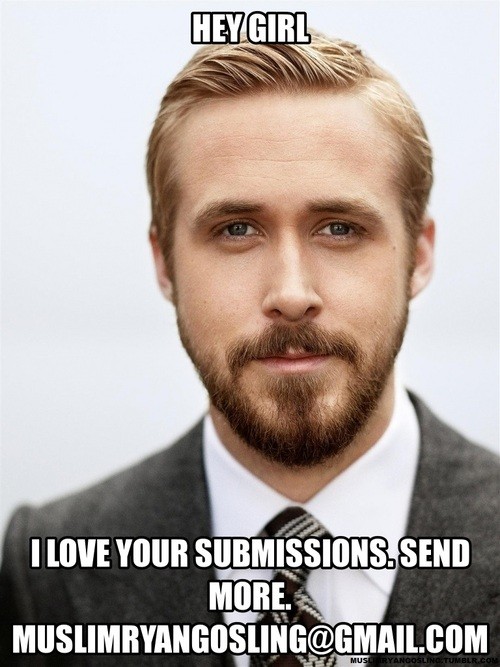 (The Huffington Post)