Robin van Persie can fly.
The Dutch striker scored a stunning goal against Spain today in what is sure to be remembered as one of the greatest moments of the 2014 World Cup.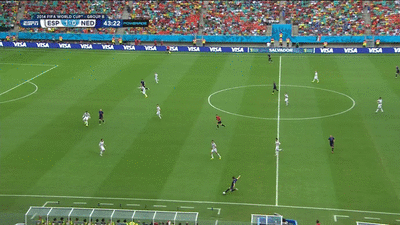 As the ball floated across the field, van Persie scored a diving header from 15 yards away that went straight past Spain's goalkeeper Iker Casillas.
The goal ended Casillas' streak of 476 minutes without allowing a goal at the World Cup and tied the game at 1-1 going into halftime. That's the third longest streak in history.
The Netherlands ended up winning the game 5-1.
source: abcnews